News and Updates
Old news removed
06-03-13
Dear players,
All news from last couple years until January 2013 has been cleaned out. We're remove all old news log in this site because we feel it is no longer useful for the future & a relatively limited space for display at our news section in this site.
Any cooperation from visitors & players is much appreciated
Thank you and best regards!.
New website theme
06-03-13
We are happy to inform all player that our website has been renewed with new theme layout design.
We hope, this could attract all website visitors & ragnarok players that visiting our website. And then, encourage them to try our best ragnarok server ever.
Any suggestion from all guest,visitor or players is much appreciated.Million thanks from us, 1Malaysia Ragnarok Administration.
Welcome to 1 Malaysia Ragnarok Online
06-03-13
After 4 years continuously online, we've never wipe the player database in here and always care about it. We're proudly to offer you some fun with nice gaming style in here, because we have a clean gaming communication & environment inside. We will also keep trying to find the way how to entertain all players anytime. Remember, existence of any online game is to bring some fun and entertainment to all user and player. So, what you waiting for?
Server Rates Super-High rate server based on PVP , WOE & KOE game style
Maximum Stats 99
Maximum Level 99 (base), 70 (job)
Hometown Prontera Town
Instant cast Based on some card and custom headgear match with PVP/WOE type server.
Maximum ASPD 193
Main Currency Poring Coin as the main currency ingame.
Donation-exclusive items? No, anyone can obtain donation items! All come from event or quest.
Commands @load, @go, @whodrops, @whereis, @alootid, @blvl, @jlvl, @allskill and more useful commands!
SERVER FEATURES
Questable/Votable/Reward items.
Why need donate?? It won't stop you from gearing up and competing in intense PvP and WoE! Just do the simple quest and try to participating our event / WOE/ KOE & collect some coin inside here.The quest is always opened inside guys!

War Of Emperium
WoE will be working on Wednesday, Saturday & Sunday
**Wednesday & Saturday WoE reward now updated and winner can get a chance to won rarest item ingame. Winner will recieve Pet Egg Scroll each win that contain some rare equipment inside it!! **Sunday WoE reward will be very good for new comer or newbie to our server, any guild winner on sunday will awarded with some equipment that can be obtained 1 time every single winner and wont be repeated.
King Of Emperium
Nah, feel our unique King Of Emperium here. It wont be same with other server. With some reward everyday for the winner, you can easily start your game in here.
PvP Ladder System
Compete against other players in 2 different unique modes of PvP and battle it out to prove your PvP prowess. Top 1 player with highest total kills will be awarded with latest rare item.
GM-hosted Eventss
For a more personal touch, GMs host events regularly for our players! And just get mentioned about any announcement by our staff/GM's before any event planned. There will be a rare equipment for you guys!
Vote-for-Points system
Vote for the server and get some coin or cash as rewards!

Customized Gears
Tons of custom items made exclusively for us by our staff! Don't worry, we only add the highest quality customizations. And, the customize equipment look match and nice!

24/7 uptime, stable
Open for over 4+ years, WE'VE NEVER HAD A WIPE BEFORE. You'll never experience lag, rollbacks, or downtime. We perform hourly backups every day so you won't have to worry about losing your progress and items! We will promise for your ID safety here without any rollback or wipe!

Custom Legendary Quests
A series of fun and customized quests only at 1Malaysia RO that offer many usefull gear and weapons that usefull for WOE/KOE/Event/MVP and etc.
Please remember about the server rules at here SERVER RULES .
Just try out our server if you are interesting with "direct play" gaming style. You will get some fun in here!
Party Vs Party event done!
06-13-13
Dear players,
We have done the Party Vs Party event! Just visit our forum page for more information about it at here http://1malaysiaro.com/forum/showthread.php?tid=548&pid=3183
Thanks!
Creator pvp lastman standing
06-14-13
Dear players,
We will helding a Creator PVP Lastman standing tonight at 9:30pm.Below is the event description;
Event title: Creator PVP Lastman Standing
Job: Creator Job ONLY
Reward: Upgrade Hanging Dolls
Time: 9:30pm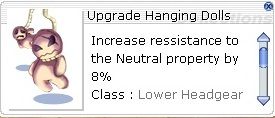 Thanks and happy gaming at 1 Malaysia Ragnarok Online.
30/06/2013 Top 1 PVP Ladder winner
06-30-13
Player Name : Col Sinx
Total Kills : 7473
TOP 1, 2 , 3 PVP LADDER RANK REWARD UPDATE
06-30-13
Dear players,

We have a great news to all PVP-ians!
Start from now, we are ready to improve your PVP style & energy with great reward from us. Not just a rare equipment from us, but we will give you real money as rewards!
Below is our update for new top 1 , 2 & 3 pvp ladder rank rewards!

TOP 1 reward : RM200
TOP 2 reward : 1x Random rare equipment ( Wing )
TOP 3 reward : 1x Random rare equipment ( Middle )

May this change will bring you some fun at 1 Malaysia Ragnarok Online game!
Best regards!
King of Emperium time adjustment (Fasting Month - Ramadhan 2013)
07-10-13
Dear all players.
During the fasting month,our King of Emperium time is adjusted from

5:00pm

to

6:00pm.
This change is for giving some time to all muslim players prepared to breaking the their fasting day after King of Emperium finished.
We hope, the KOE can be our entertainment for all muslim players while waiting fasting day finished.
Best Ramadhan Regards,
Rexxies,
Thank you.
RFYL,Poring Catcher,Mr. Dice reward update
09-23-13
Dear players,

The reward item for Run For Your Life, Poring Catcher & Mr. Dice automated event has been changed to 1x EVENT TOKEN for each winner/round.
You can collect the token from the event and change it to the quest materials such as Omen Of Tempest & Akatsuki Suit.

We hope this change will bring you some fun in game, and also to facilitate player especially newbie to get the quest material items besides hunting.
For more information about the changes, please visit our forum at http://www.1malaysiaro.com/forum/showthread.php?tid=576&pid=3474#pid3474



Best regards,
Administration.
Latest Screenshot
11-11-13